Airx1 Air Makers
Vic. Villette 2
I-31040 Trevignano TV Italy
Copyright Airx1 Air Makers , all rights reserved


LOVE THE PLANET … USE
CHEMICAL-EX
SAVE WATER .... LESS CO2
Simplify your work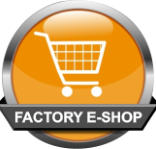 9 Lt. OF WATER LESS
PER CUSTOMER
LESS CO2 EMISSION
We can all make something to preserve the environment.
Absorbing water from your hair with Eat-Water® instead of
using a towel is a eco-friendly hoice because it saves water
and electricity.
Considering that for each customer 3 towels are used, with
Eat-Water® only the one on the shoulders will be used
eliminating the other 2. Considering the water consumption
of a washing machine you save about 9 lt. of water per
customer.
A SALON WITH 2 EMPLOYEES REDUCES 350-450 KG of
CO2 EMITTED IN THE AIR
AND SAVE UP TO 30,000 LT. OF WATER PER YEAR. If you
think that the Italian electric mix factor is 0.531 KG CO2 /
KWh (source: ministry of the environment)
and it is counted that the shop provides 3000-5000 services
per year ...
you can assume a consumption of 12,000 towels ...
with EAT-WATER® you will wash a third saving about 400
450 machine washes.
RESPECT THE ENVIRONMENT AND SAVE THE SEAS FROM
PLASTIC.
Remember that all disposable wipes of the hairdresser
are not in paper but have plastic inside and cannot be
recycled because they are impregnated with chemicals.
THEY MUST BE DISPOSED OF IN AN APPROPRIATE WAY
NOT WITH PAPER
SAVE 1.000/5.000 EURO
PER YEAR
IMPROVE THE TECHNICAL DEPARTMENT
In 10-15 seconds it absorbs excess water from the hair (even from
very long ones)
without the need for hairdresser towels
reducing its use of 66%. It also absorbs the chemical residues
giving brightness to the hair.
All the chemicals, even for ecological ones, are absorbed by the
hair to nourish and improve it,
but some excess parts of them stopping on the surface of the hair
creates a film that makes it opaque.
Eat-Water® Nanotech eliminates the excesses of chemistry even
those due to a bad rinse.Eco-Friendly ..a Ecological choice.Make
your client's hair healthier.
SAVE 1.000-5.000 EURO
PER YEAR
DO YOU KNOW HOW MUCH COSTS TO MANAGE A TOWEL?
A towel has a washing cost of about 0.25 euros and if you wash it
in the laundry costs about 0.40 euros per towel.
A salon with 2 employees with 3300- 5000 services per year will
save 8,000 - 10,000 towels which, for their cost, gives a save from
2,000 to 4,000 euros.
Using Eat-Water® to absorb water means not to use towels
anymore and also to have a better and tidier technical
department.
It means that your employees will be free to make you better by
focusing only on customers without having to take care of the
laundry.
You will not have more mountains of towels to wash.
This will leave your client's hair healthier and cleaner from
shampoo residues.
NTF FILTER WITH
NANOTECHNOLOGY
OPENABLE AND WASHABLE WATER BOX
Drying Cleaned by chemistry: this was our idea after finding
that our old Mod. Scirocco had some shortcomings. Just the
mod. Scirocco highlighted the weaknesses that needed to be
improved. The drawer was not openable and the hair products
got stuck inside making it NON-HYGIENIC. Chemical-ex
Nanotech has an openable and easily washable water box.
The old Scirocco had a flexible hose which often cut and was
corrugated inside so it retained the shampoo residues until
give off a bad smell. Eat-Water® has a lighter cut-resistant
tube and a smooth interior. We have eliminated all the flaws of
the old mod. Scirocco. Eat-Water® is the drying system
invented by us and for this reason we want it to be always
updated. This latest version uses NANOTECHNOLOGY with
the NTF filter which PURIFIES THE AIR before expelling it.
Eat-Water® for a more efficient and hygienic workplace.
PROFESSIONAL
MAKES HAIR HEALER
FAST in 15 seconds absorbs excess water from the hair,
eliminating the use of the towel.
It also reduces the drying times.
CLEANS HAIR FROM CHEMICAL RESIDUES. The special
shape of its pipe (thin) allows to suck the excess of
substances without damaging the hair and leaving the
beneficial qualities of the products . Eat-Water® does not
suckes by vacuum but creates an inverted wind that makes
the water flow along the hair, also closing the hair scales.
And all this happens gently.
Your customer, like you, is aware that hair products, even
BIO ones, contain carcinogens, therefore they will appreciate
the use of Eat-Water® which eliminates all these dangerous
chemical residues.
GREAT IN EACH
DETAIL
REALIZED WITH TOP COMPONENTS
This is our invention and since 1982 we are aware of its
importance in improving the work of the hairdresser and for
this reason it must have the highest quality. Eat-Water® is
not a cleaning water vacuum cleaner, it works differently and
has been designed to be used with the chemicals of
hairdressers. It does not work by vacuum but it creates a
reverse wind that makes the water flow away along the hair,
closing even the scales, but gently. It was designed with
some tricks. Equipped with latest generation high efficiency
engines. Electronic board with microprocessor and
software. Small water box that can be opened and easily
washed. No electrical contact on the handle. Pedal ignition.
Light cut flexible hose with smooth inside to avoid retaining
residues inside. Safety switch that turnes the motor off
when the drawer is full. Handle designed to not damage the
hair. NTF filter with nanotechnology for drying with clean air.
Eat-Water® technology is always updated.
OUR PATENT OF 1985
NOT JUST A PRODUCT BUT OUR IDEA AND WE WANT IT
ALWAYS BETTER
It was the early 1980s and rumors began to circulate that hair
products had carcinogens.
We thought of a system to eliminate all those chemical
residues. We created a reverse wind that passed through the
hair eliminating the water and residues from the hair scales
and we called it Mod. Scirocco.
It could not have been a simple water cleaning appliance but it
had to be adapted to this use. The first model was very
handcrafted. Then we realized the first industrial project and
the mod. Egg-shaped Scirocco. .
A well-made object for those times All the technologies then
offered were used.
We began to understand that the problem of chemical
residues on the hair was more complex and the
Mod. Scirocco demonstrated its defects
Drying Clean from chemicals was our priority and the old
Mod. Scirocco was no longer effective.
The water box was not openable and the hair crusted inside
making it
NON-HYGIENIC
.
Eat-Water® has an openable and easily washable drawer.
The old Scirocco had a flexible hose that often broke and was
wrinkled inside so it retained the shampoo residues until it
stank.
Eat-Water® has a lighter cut-resistant tube and a smooth
interior.
Scirocco had the ignition wire inside the tube that held it dirty.
Eat-Water® has nothing inside
.
Mod. Scirocco had the ignition on the handle.
Eat-Water® has no electrified part on the handle
.
Mod. Scirocco was bulky,
Eat-Water® is small in size, etc.
...